August 2017, Sassari.
There are so many reasons why I love this wedding so much.
There are a lot of adjectives that I would need to describe it, but if among all I had to choose one only, the choice would not be difficult: elegant.
Elegant is the choice of location: the family home, the place where as a child, Francesca dreamed of her wedding and imagined it in the backyard.
Elegant is the choice of colours, cream and pink, is the fan that uses for all preparations, is the hand-sewn the mother handbag. It is the church, with a nave lit by many candles. It is a dinner in the garden under the starry sky of August; the choice of music, with the Angelica flute.
But everything is Francesca (forgive me the groom).
For me elegance, although innate, often has to do with education, is a way of being among people, but also with themselves.
It is not to lose the smile even with a blow dryer on a hot August day :).
Luxury wedding Sardinia
Wedding planner: Sara Carboni
Flowers: Un mondo di Fiori
Music: Musiceverywhere
Catering, chef e wedding cake: Gianluca Aresu
Makeup: Valeria Boncoraglio
Hair: Compagnia della bellezza
Luxury wedding photographer sardinia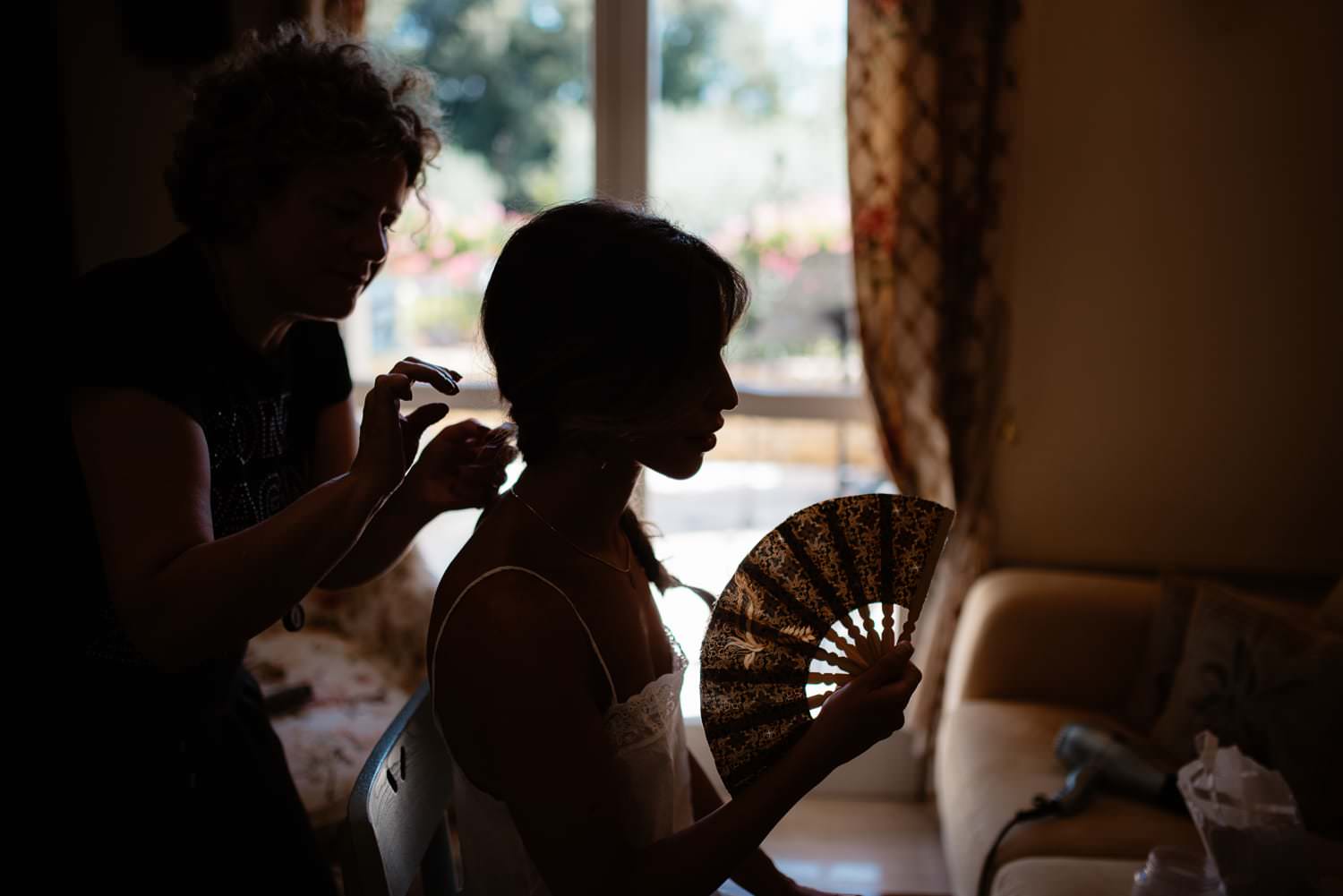 Altri servizi matrimonio Sardegna qui.
Altri servizi di foto di matrimoni a Sassari qui
Portfolio matrimonio qui.
Per richiedere la brochure con informazioni e preventivi compila il form nel fondo dell'articolo.
Wedding planner Sardegna Sara Event,
Chef matrimonio Gianluca Aresu.
Matrimonio in una casa privata a Sassari. In Sardegna.
Colori: rosa e cipria
Luxury wedding photographer sardinia
Something is wrong with the form settings