Portrait Session Sardinia. Jana inspired.
If at night, while you are sleeping, you hear three times, do not be alarmed by the janas who chose you.
They will bring you to see the treasures they keep and if you are honest and you will not try to steal, you will be forever rewarded, otherwise everything you touch will turn into ash and coal.
Someone calls them fairies, some witches, but they are both, it only depends on us, if we understand it, if we hunt them witches.
They live in small caves on the rocks of the Sardinian hills; Le domus de janas.
Dropped by a spark of divine power escaping to a distracted god, First inhabitants of Sardinia welcome the people of the sea and their women.
If you happen to walk through the sardine streets, look around, every hill can hide one or more of these enchanted homes, perhaps behind a shrub or under a boulder just moved away, look calm and without prejudice and you will see that you will find it.
"The janas," remembers theatrical artist Grazia Dentoni, "have watched why this bond with the invisible, with the supreme spirit of the mother goddess, is lost." The ancient fairies continue to flow into art, live on the edge of time, shining in the inner energy of Sardinian women.
I am the personification of a people who must weave with their own hands to reinvent the plot and write the story. –
www.nerocafe.net/almanacco-del-crepuscolo/janas-le-fate-della-sardegna/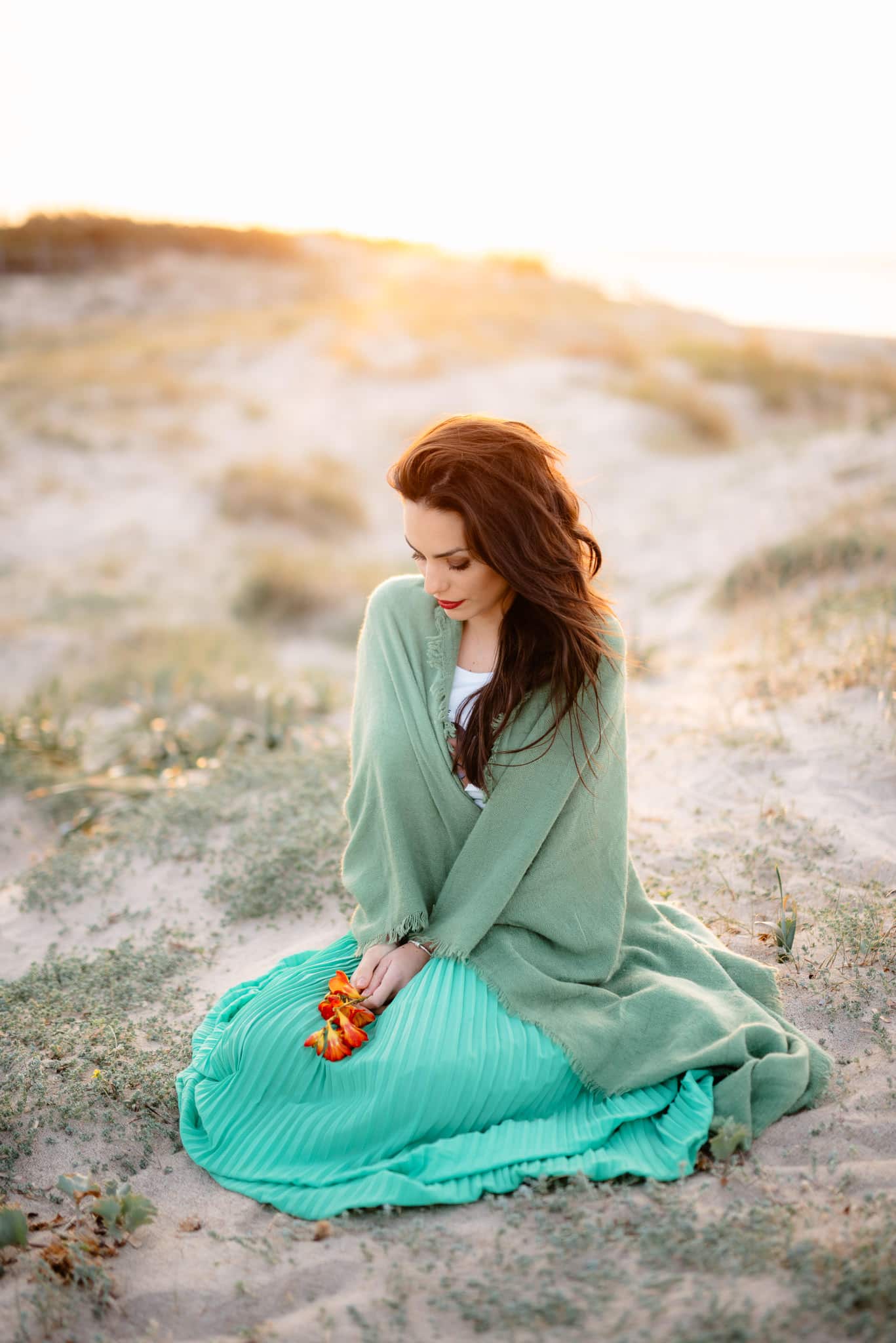 Portrait Session Sardinia. Jana inspired.